What is a Hot Box?
A hot box is a steam generator that produces steam by heating water via the combustion of a fuel source, such as natural gas or diesel.  It is commonly used by commercial pressure-washing businesses as part of an effective cleaning method and is also referred to as a Firebox.
Here is a simplified explanation of how the hot box works:
Water is pumped in through an inlet pipe.
The fuel source ignites inside the combustion chamber, heating up the air inside.
Hot air flows through tubes submerged in the water tank, heating the water.
As the water heats up, it boils and turns into steam.
The steam rises to the top of the tank and is collected by a steam outlet pipe.
The steam can then be used for applications, such as sterilising equipment.
The Mazzoni Firebox uses the process of combustion and heat transfer to convert cold water into steam for many industrial and commercial applications.
The Mazzoni Firebox – A system that has revolutionised the cleaning industry.
Manufactured by the Mazzoni Group, the Firebox is a steam generator for converting cold water into steam for pressure washers. This equipment offers a wide range of environmental benefits, making it an eco-friendly solution to their cleaning needs.
A highly efficient steam generator that converts cold water into steam via a controlled combustion process that burns different fuels, including natural gas, propane, and diesel. The steam produced by the Firebox is used to power pressure washers, which can be used to deep clean surfaces.
The Mazzoni Firebox is highly efficient in comparison to traditional pressure washers that use large amounts of water and chemicals to clean surfaces, highly wasteful and harmful to the environment.
The Firebox, on the other hand, uses a minimal amount of water without the need for harmful chemicals. A highly effective cleaning solution whilst minimising environmental impact.
Mazzoni Firebox versatility.
The system can be used to clean a wide range of surfaces and materials. This makes it a popular choice for industries such as agriculture, food processing, automotive, and more.
The Firebox can be used to clean machinery, equipment, floors, walls, and ceilings, making it a versatile, practical solution for businesses.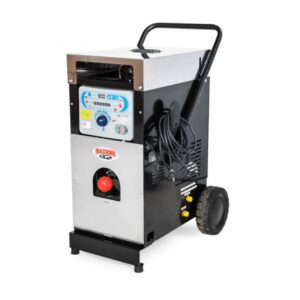 The Mazzoni Firebox is also incredibly safe to use. The system is designed to be highly automated and easy to operate.
A1 Pressure Washers are the UK distributor for the Mazzoni Firebox Range, take a look at the products & accessories available to order online or buy in our Ipswich store.
The Best Hard Floor Cleaner for Commercial Flooring
When it comes to the best hard floor cleaner for all kinds of commercial flooring, Karcher are the leaders in the industry. Karcher has been on the cutting edge of commercial floor cleaning technology for almost a century. Today, Karcher manufacture a range of floor cleaning products that are designed for the most efficient clean, leaving floors dry and safe. So, what makes Karcher the best hard floor cleaner, and what floors can it be used on? Here is a guide as to why Karcher makes the best hard floor cleaners for commercial flooring.
Features of Karcher Floor Cleaners
Our Karcher commercial floor cleaners have the following features:
Washes and vacuums floors at the same time for the most efficient clean.
The unique roller or disc design allows you to efficiently clean in the most compact of spaces.
Cleans and dries floors in just two minutes.
The separate tank design feeds clean water into the rollers while collecting dirty water into another tank, ensuring the two do not mix.
Saves up to 90% less water compared to a traditional mop and bucket.
Types of Commercial Flooring
What makes Karcher the best hard floor cleaner is the wide variety of commercial flooring it can be used on:
Carpets and carpet tiles, found in many offices and boardrooms.
Concrete used in factory floors and warehouses.
Wooden flooring found in many bars and restaurants.
Laminated floors found in areas like hospitals and fitness centres.
Vinyl floors found in places such as day care centres and schools.
External flooring options such as paved bricks and streets.
Our Karcher Floor Cleaners
We have a variety of Karcher floor scrubbers suitable for commercial floor cleaning:
Walk behind scrubber dryers allow you to clean anywhere including hallways, corners and cluttered spaces. They are easy to manoeuvre and perform quietly.
Ride on scrubber dryers are easy to operate: just sit on top and drive the floor cleaner where you need to clean. These scrubber dryers are perfect for large spaces.
Step on scrubber dryers combine the convenience of ride ons with the compactness of walk behinds. These are very easy to use and allow for all round visibility while cleaning.
Single disc machines are excellent for a range of smooth and carpeted surfaces. These are perfect for vinyl and laminated floors.
Polishing machines can help bring the shine back to your old floors. Perfect for hard floors that receive a lot of traffic.
Stair and escalator cleaners can leave moving travelators and escalators clean quickly and efficiently.
A1 Pressure Washers
Here at A1 Pressure Washers, we supply only the best hard floor cleaners from the Karcher line. We offer walk behinds, step ons, ride ons and other floor cleaner types. To find out more about our range of floor scrubber machines, we invite you to browse our online store or speak with our friendly team today. For the best hard floor cleaners around, speak with us at A1 Pressure Washers today.
Why Pay Driveway Pressure Washing Prices?
Driveway pressure washing prices can be high, but there are valid reasons for that cost. As with any service, you're not just paying for the equipment, but also the skilled operatives who use it. It takes an estimated 6 – 7 hours to power wash an average-sized driveway, at a cost of around £300.
The thing to remember is that this is not just a one-off payment. It doesn't take long for dirt, moss and weeds to return, meaning another visit from the power wash company. The good news is, you can avoid driveway pressure washing prices and make the whole process more cost-effective. Read on to discover more.
The need to clean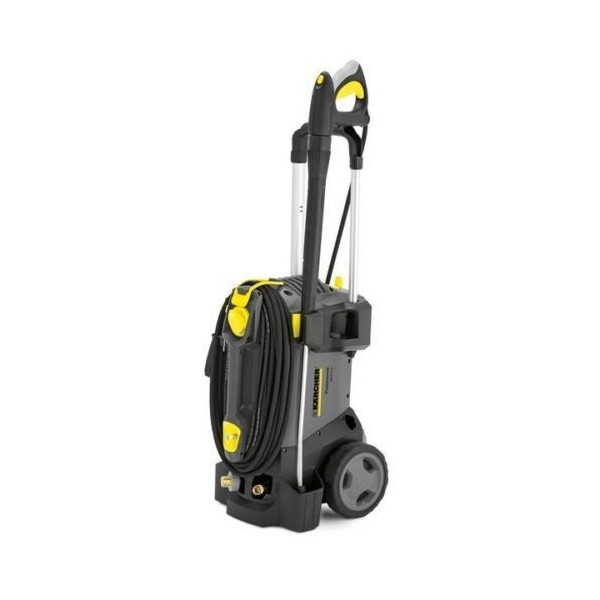 Keeping your driveway clean may seem like an unnecessary expense, but there are things you need to consider.
First impressions
This exterior space is probably the first thing people see when they visit your home. If your driveway looks dirty and dilapidated, that may not be the first impression you were hoping to give.
Pride in your property
Tarmac, block paving and even resin driveways inevitably get dirty, and a powerful clean will rejuvenate them. It can even add value to your home, which is clearly an advantage if you're planning to sell. Most people take a pride in their property, and a smart driveway is a great place to start.
Avoiding weeds
Over time, a build-up of dirt, dead leaves and organic matter is an open invitation to weeds. Dandelions, nettles and grass need only the smallest foothold before they completely take over. Most of us have better things to do than weed our driveways, which makes regular pressure washing even more important.
Professional power washers
If you decide to pay driveway pressure washing prices, the company will use professional grade equipment to do the job. Standard domestic pressure washers are ideal for smaller jobs, such as pathways and small patios. But when it comes to a large driveway, another level of power is required to remove tough dirt and grime.
Do it yourself
So here comes the good news I mentioned earlier. With the Karcher HD range of cold water pressure washers, you can take on the task yourself. Why pay driveway pressure washing prices when the equipment you need is available at A1 Pressure Washers?
Cold water pressure washers are driven by motorised piston pumps, which provide the pressure to remove dirt quickly. What's more, electric cold water pressure washers are generally less expensive to purchase than other types. They also have lower maintenance costs.
Driveway pressure washing prices may be less than owning your own machine. But you'll still have to pay someone the next time your driveway needs cleaning, and again the time after that. With your own equipment you can clean as often as you like and spend nothing, keeping your driveway immaculate.
A1 Pressure Washers
Take a look at our extensive range of professional pressure washers. And if you need more information, talk to one of our team for advice on the best model to buy.
The Best Way of Cleaning Patio Slabs
Patios get exposed to a lot of heavy traffic and rough conditions during their life. As a result your patio slabs will get dirty over time. Exposure to weather, paint splashes, bird droppings and even common foot traffic will all make your patio discoloured and filthy. It is important therefore to know the best way for cleaning patio slabs to get them looking good as new. There are several options you can use in order to get your patio looking clean again. So, here are the best ways for cleaning patio slabs in your backyard.
Cleaning Your Patio with Soap and Water
One of the most basic, but still highly effective, ways to clean patio slabs is with a brush and soapy water. First, clear the patio area of any plants or other objects, or otherwise cover them up if it is not possible to remove them. Make sure to also remove any weeds in the process. Add a cup of soap, either powdered or liquid, in a bucket of warm water and mix for a few seconds. Make sure the soap is safe for cleaning patio slabs before use. Then, pour the contents of the bucket over the entire patio surface and scrub thoroughly with a firm brush or broom. Make sure to get the joints in between the slabs as well. Once the dirt has been removed rinse the area with clean water to reveal a clean and fresh patio.
Cleaning Your Patio with Bleach or Vinegar
For additional results, you can try cleaning patio slabs with either bleach or vinegar. Bleach can make your patio look even brighter while killing off any pesky weeds. Vinegar, on the other hand, is a more natural and environmentally friendly cleaning agent. For bleach, mix one part bleach to five parts water and for vinegar, mix equal parts water and white vinegar (add more vinegar if your patio is particularly dirty). Pour the mix into a watering can and spread it evenly on the patio surface. Leave it to soak for 20 minutes then rinse it off with cold water. Keep in mind that while bleach or vinegar is good at killing weeds it can kill regular plant life as well as damage outdoor furniture or certain surfaces. Therefore, make sure all plants and objects are removed or protected and that your surface can handle the cleaning agent before use.
Cleaning Your Patio with a Pressure Washer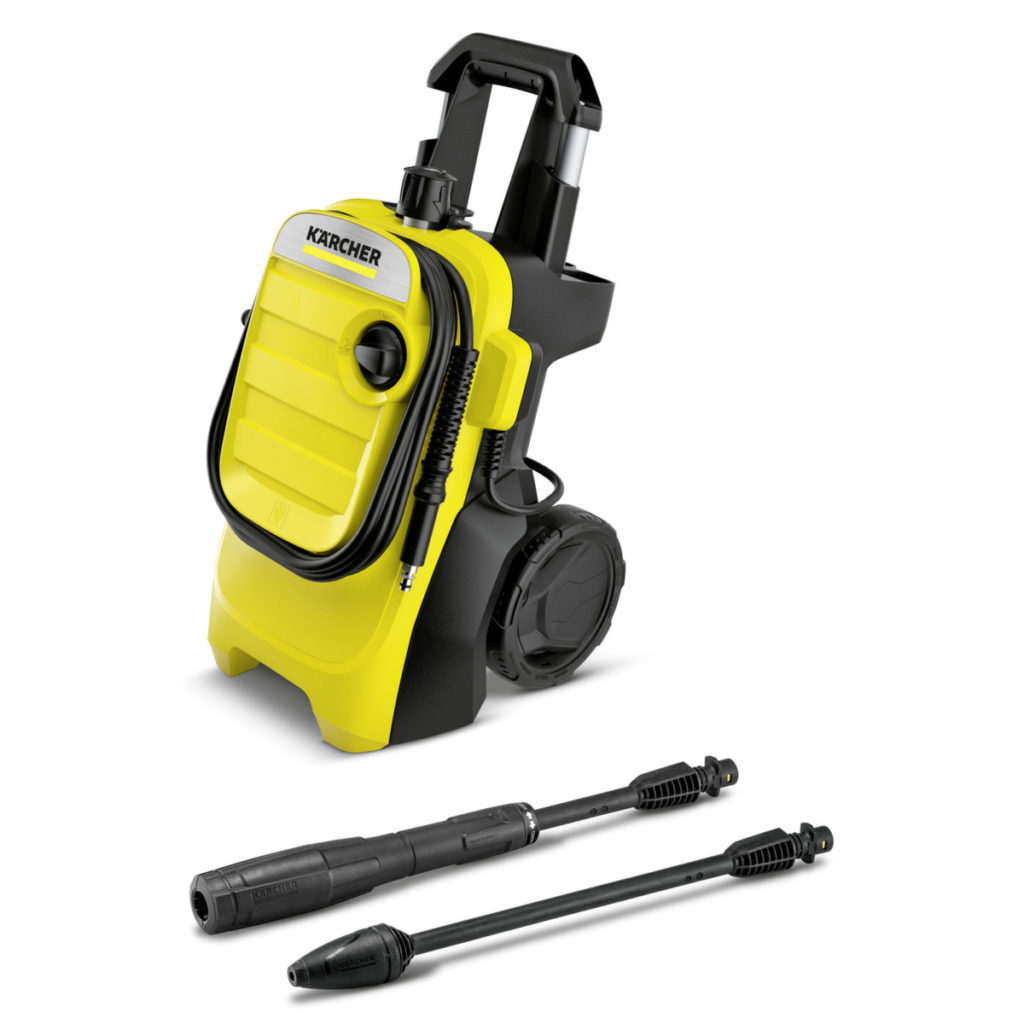 Using a pressure washer is one of the easiest and most effective ways for cleaning patio slabs. However, you should take care as using pressure washers on the highest setting can cause damage to surfaces. First, remove all plants and objects from your patio area including any debris such as leaves and twigs. Connect the pressure washer to a power source and fill it with a cleaning mix, if allowed. Make sure to start washing at the lowest setting first, then switch up to a higher setting if you feel it is safe. Medium pressure should be the highest setting you need to go. Spray in a diagonal angle of between 30 to 45 degrees for best results. Once done, turn off the washer, drain the contents and store it away.
A1 Pressure Washers
Here at A1 Pressure Washers we are one of the leading suppliers of Karcher pressure washers in the region. To browse through our range of high quality Karcher compact pressure washers please browse our online store or get in touch with us today.
Karcher – The Best Steam Mop
If you are a looking for an efficient and non-toxic way to clean your premises then a steam mop is the best option. Steam mops use heated water rather than chemicals to effectively clean and sanitise many types of surfaces including wooden floors, carpets, tiles and more. They can kill over 99% of germs and bacteria leaving your premises clean and hygienic. With many types of steam cleaners out there it can be hard to know which is the best steam mop. Therefore, here are some benefits of using the Karcher Easyfix SC5 steam cleaner and why it is the best steam mop on the market.
Methods of Cleaning Using Steam Mops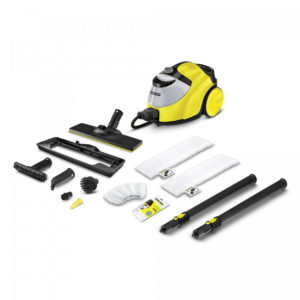 There are a number of ways that steam mops can clean your premises:
Hard floor surfaces such as wood, stone and tile can easily be cleaned using a steam mop with a floor brush attachment.
Steam cleaning can effectively remove dirt from windows while avoiding the risk of streaks or drips of water.
You can clean countertops and kitchen benches with steam cleaners, removing any grease and spills while sanitising the surface.
Carpets and furniture that have become stained over time can benefit from steam cleaning in well ventilated areas.
Steam cleaning can also freshen up curtains and mattresses, helping to get rid of health hazards such as dust mites.
Bathroom surfaces including showers, toilets and sinks can look as good as new when worked over by a steam mop.
These are just a few of the ways that steam mops can clean your premises, both inside and outside.
The Karcher Easyfix SC5 Steam Cleaner
So, what makes the Karcher Easyfix SC5 steam cleaner the best steam mop available right now? For a start, it is more powerful than other steam cleaners and features a host of useful tools and features. It has a large 1.5L refillable tank that pumps water into a pressurised steam tank. The steam mop can reach up to 4.2 bars of steam on maximum setting, delivering an extremely powerful clean. Should a more gentle cleaning job be required the easy to adjust lower settings will safely perform the task.
The steam mop comes with a 6m cord and 2m hose so you can clean even the most difficult to reach areas. Among the many tools you can connect there is a selection of cloth and brush attachments as well as a clip on carpet glider. There is even an ironing station available if you want to steam iron your clothes. All these features help make the Karcher Easyfix SC5 steam cleaner the best steam mop for your money.
A1 Pressure Washers
Here at A1 Pressure Washers we offer a range of excellent cleaning products including the Karcher Easyfix SC5 steam cleaner. We also stock a selection of related products to streamline your cleaning tasks. To find out more about our Karcher Steam Cleaner SC5 visit us online or speak with our friendly team via phone. For the best steam mop you can buy speak with A1 Pressure Washers today.
Used Commercial Pressure Washers for Sale
Are you are looking for a high quality pressure washer for your business at an affordable price? If so, A1 Pressure Washers offer many used commercial pressure washers for sale, to suit all budgets. Used pressure washers have been refurbished to ensure you receive the same level of performance as newer washers. If your pressure washing business has a small budget for equipment purchases, a refurbished commercial pressure washer is the perfect choice. Here are some of the benefits of choosing used commercial pressure washers and why they are the best value in terms of pressure washer prices.
Benefits of Used Commercial Pressure Washers
Choosing used industrial pressure washers for sale will benefit you in these ways: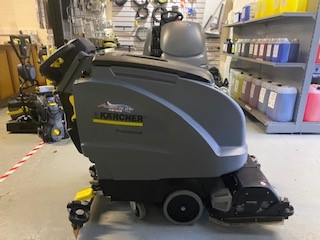 You can save money on a used pressure washer price compared to buying the latest model on the market. Pressure washers from leading brands are built for quality and durability. Older models from these brands will do the same job but at a much lower price.
The factory tests and refurbishes all used pressure washers to ensure there are no faults when they go on sale. If they detect any faults during testing they quickly repair them. They then retest the washer to ensure it performs perfectly.
We source all used pressure washers directly from leading brands in the commercial washer industry. With refurbished models direct from brands like Karcher, Honda, Comet, Mazzoni and Dirt Driver you can be sure you are getting the best products for your pressure washing business income.
Buying used pressure washers helps protect the environment. Less labour and materials are used to create new models, and older models can continue to be used rather than ending up in landfills where they could cause pollution.
You may find that you prefer the features of an older model compared to a newer one. If the manufacturer has ceased making an older version then refurbished models are the best way to continue using these products.
Our Range of Industrial Pressure Washers For Sale
Here at A1 Pressure Washers we have a unique selection of used commercial pressure washers for sale. We have commercial washers from Mazzoni, Karcher and Comet at considerably cheaper prices than new models on the market. The manufacturers have completely refurbished all models so they will perform just like new and provide the high quality cleaning jobs you expect from these brands. They have fully tested all products to make sure they continue to perform well even past the warranty date.
A1 Pressure Washers
At A1 Pressure Washers we offer a wide range of new and used commercial pressure washers for sale. We supply not only commercial pressure washers suitable for any task but also products such as floor cleaners, steam cleaners and a range of products and accessories. To find out more about our range of refurbished pressure washers contact us online or via phone. For the best quality used commercial pressure washers, contact A1 Pressure Washers today.
Your Local Suffolk Karcher Pressure Washer Dealer
If you've got a tough cleaning job to tackle, you're going to need a Karcher pressure washer dealer. The hardest cleaning tasks need the best equipment, and the Karcher name is a guarantee of quality. Karcher machines are well designed, and manufactured with precision. That's why a multitude of loyal customers are happy to place their trust in this prestigious brand.
A1 Pressure Washers are proud suppliers of the Karcher brand to customers in and around Suffolk. With over 30 years of experience in the industry, we understand the importance of quality. Ongoing and innovative developments in technology make Karcher the perfect choice for domestic or industrial use.
The Karcher brand
The company was founded by young engineer Alfred Kärcher way back in the 1930s. Despite having grown to a team of over 12,000, it remains a family-owned company to this day. Right from the start, it was Karcher's innovative designs that paved the way for future success. That passion for innovation is still the driving force behind the company's continued growth. Add to that a dedication to quality, and it's easy to see why the brand has such an enviable reputation.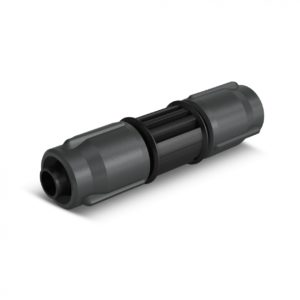 Where to buy Karcher parts
A1 Pressure Washers isn't just a Karcher pressure washer dealer. We also stock an extensive range of Karcher parts and Karcher accessories. Every cleaning job is different, but a separate machine for each task just wouldn't be cost-effective. That's where our range of Karcher accessories can save you money as well as time. From extension wands for high work to nozzles for large flat surfaces, we've got it covered. Whatever you need to complete the job, we can supply the accessory you're looking for.
We repair Karcher pressure washers
Some jobs are a matter of health and safety, and equipment failure can pose a major problem. Here at A1 Pressure Washers we have a wealth of experi
ence in the repair of Karcher equipment. Our engineers' vans are well stocked with genuine replacement parts. If we can't fix things on-site, we can provide a free like-for-like rental machine so you can finish the job safely. Our 24/7 emergency helpline will help your business save money on costly delays. Even if a part is out of stock, our close links with trusted suppliers will see it arrive within hours.
Karcher pressure washer help
Here at A1 Pressure Washers we're so much more than just a Karcher pressure washer dealer. We understand our customers' needs for quality equipment at a cost-effective price. We understand that things don't always go to plan, and that worn parts can fail. In addition, specialist accessories might be needed to complete difficult jobs. And the bottom line is, we're here to help. Our knowledge and experience within the power washer industry gives us a clear advantage. Along with our close links to the Karcher brand, it's what keeps our loyal customers coming back time and again. For more information or advice on Karcher products, contact one of our friendly team.
Commercial Pressure Washer Companies – Suppliers & Services
Here at A1 Pressure Washers we work with a number of leading commercial pressure washer companies in the market today. We aim to give you the best quality services for commercial electric pressure washers made for any cleaning job. By working with these companies we can guarantee you will be getting the best value for your needs. Therefore, here are the companies we work with and what they can offer you.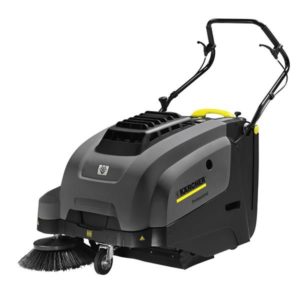 Kärcher
Kärcher was founded by Alfred and Irene Kärcher in 1935; since then, it has dedicated itself to finding new ways of making daily cleaning jobs easier. In 1950 Kärcher introduced Europe's first hot water pressure cleaner, the DS 350. Since then, it has become the basis for many commercial electric pressure washers out on the market. Kärcher has now become one of the leading commercial pressure washer companies in the world. A1 Pressure Washers are the main distributor of Kärcher products in the region. With a range of pressure washers as well as sweepers, scrubber dryers and more you can be sure you are getting the best quality products for your needs.
Honda
Since its founding in 1948 Honda has been one of the leading makers of both large and small engines. These engines are used for a range of products including vehicles, lawn mowers, and, of course, pressure washers. Honda moved into the pressure washer market in 1986; since then, it has become one of the leading brands second only to Kärcher. Many commercial pressure washer companies use Honda engines in their products due to how reliable and durable they are. That is why choosing a cleaning product with Honda branding is a sign you are getting the best value for your pressure washer price.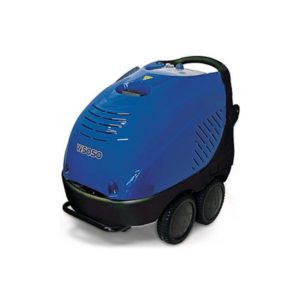 Mazzoni
Since 1969 Mazzoni has been making high quality products for the industrial sector with a focus on being eco-friendly. Mazzoni moved into the cleaning market in 1996 and it has become one of the leading commercial pressure washer companies both in Italy and abroad. A1 Pressure Washers are the sole supplier of Mazzoni industrial pressure washers in the UK. All Mazzoni commercial pressure washer rentals are guaranteed to be reliable and easy to use. In addition, Mazzoni offers a range of accessories for even more versatility.
Dirt Driver
Started by John Driver in 1972, Dirt Driver has become one of the commercial pressure washer companies with the most extensive range of products in Europe. Dirt Driver not only supplies electric units but also petrol and diesel driven units for use where electricity is unavailable. Dirt Driver also supply a range of custom-built cleaning units for use in any application. As such, Dirt Driver has become a highly respected name in the pressure washer industry.
A1 Pressure Washers
At A1 Pressure Washers we have been supplying a range of pressure washer products for over 30 years. We have formed close links with leading brands to provide you with the best quality commercial pressure washer rental and purchase services. For more details on our range of commercial pressure washers visit us online or speak with us via phone. For the best pressure washer prices contact A1 Pressure Washers today.
How to Power Wash A Driveway Safely
If your driveway is becoming grimy and covered in unsightly stains, then it is a good idea to learn the best way to power wash driveways. Not only will a dirty driveway look unsightly, but it can also weaken or damage the surface. While a broom or garden hose can deal with small amounts of dirt, using a portable power washer will make sure all stains are completely removed. So what is the best way to use a driveway cleaner machine safely? Can you damage concrete by power washing? Below are some tips on the safest way to power wash driveways.
Steps To Power Wash Driveways Safely
To make sure your portable power washer cleans your driveway thoroughly and safely, you should do the following:
1. Clear away any debris or loose items such as stones or debris. Protect any walls, doors or surfaces from flying debris by putting a cover over them. Also, check to see where the water will flow when you begin washing.
2. If using a cold water washer, use a degreaser to loosen the stains on the surface. This will make stain removal with the driveway cleaner machine easier.
3. Prepare the power washer according to the manufacturer's instructions. Make sure to use the right pressure nozzle for the job: low pressure for detergent, high pressure for rinsing. Avoid using high-pressure nozzles on bricks.
4. Use the cleaner to apply a detergent to the driveway surface. Start at the top of the driveway and sweep the spray back and forth over the surface. Let it stand for 15 minutes once finished.
5. Switch to a high-pressure nozzle to thoroughly rinse the area. Follow the same sweeping pattern as before to remove both the detergent and any stains.
6. Once cleaning is finished and the driveway is dry, apply a sealant to prevent stains from taking hold. Allow a day for it to set before using your driveway.
Risks From Power Washing Driveways
Before cleaning with a portable power washer, you may ask: can you damage concrete by power washing? There are a couple of risks to be aware of when you power wash driveways:
Ensure you use the right nozzle. Using a high-pressure nozzle on bricks or a paved surface can cause serious degradation. It can also destroy the mortar and joint sand between the bricks or slabs, causing them to come loose.
Also, a lot of damage can be caused by inexperienced use of power washers. Try practicing with one first in a separate area. Avoid pointing the spray directly at any surfaces and angle it instead. Also, avoid spraying one area for too long and make sure to clean in an ongoing sweeping pattern.
Using A1 Pressure Washers
At A1 Pressure Washers we have a range of Karcher pressure washers suitable for any driveway cleaning job. Visit our electric pressure washer page for my details. For the best equipment to power wash driveways contact A1 Pressure Washers today!
The Best Window Vac in the UK
For a quick and efficient way to clean glass surfaces, there is one product you can easily call the best window vac. The Karcher window cleaner range can clean glass surfaces three times faster than other cleaners. This electric window cleaner easily vacuums up water and moisture and leaves surfaces dry and free of streaks. The Karcher window vacuum is compact and portable, so you can use it on any window, mirror or smooth surface. Here are some of the reasons why Karcher can lay claim to having the best window vac in the UK.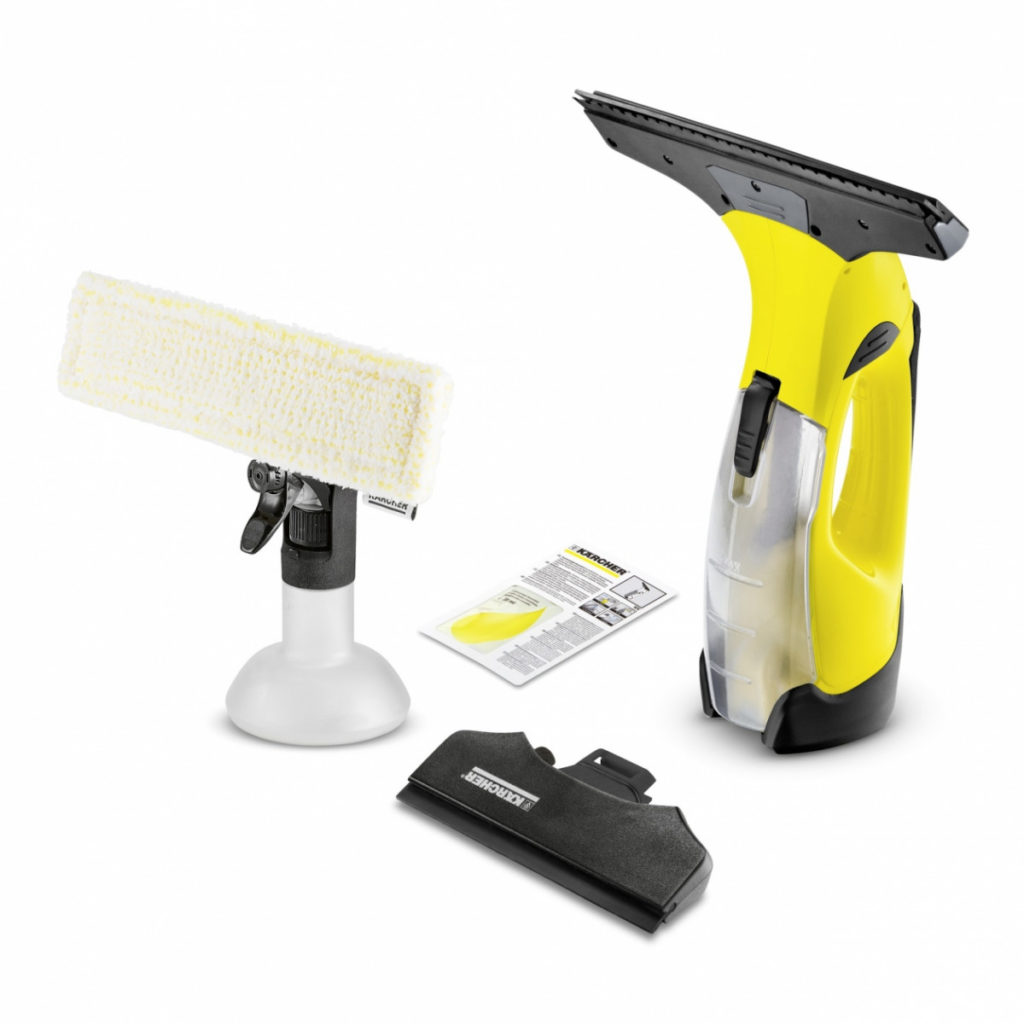 Benefits of the Karcher Window Cleaner
Here are some of the best reasons to use the Karcher electric window cleaner:
• Cleaning windows through traditional methods can be difficult and time consuming. At the same time using a professional cleaning company can prove expensive. The Karcher window vacuum will give you professional-level results without the hassle and at less cost.
• The Karcher vacuum uses the PowerSqueegee technology for a more efficient clean. While normal squeegees can remove water quickly they can leave drips and streaks in their wake. Using the PowerSqueegee the cleaner vacuums up all fluid as it goes, leaving no marks or stains behind.
• The Karcher vacuum is powered by a long-lasting rechargeable ion-lithium battery. The battery enables the vacuum to clean all the windows in an average home when fully charged. In addition, the battery is extremely durable and designed to last the life of the product without the need for replacement.
• While we recommend using this window cleaner with Karcher's own Window Cleaner Concentrate for its superior quality, you can use any cleaning solution you desire, even water and vinegar.
• All window vacs are covered by the Karcher's Rapid Exchange Program. If your product becomes damaged you can send it back and quickly receive a replacement at no extra cost.
Since 2008 Karcher have been revolutionising cleaning products with its range of window vacuums. Today over 25 million have been sold worldwide. With positive feedback from customers it is easy to see why it is considered the best window vac.
How to Use the Karcher Electric Window Cleaner
The Karcher window cleaner is easy to use. Just follow these steps:
1. Fill the spray bottle with cleaning solution. This can either be Karcher's own Window Cleaner Concentrate or your own preferred cleaning solution.
2. Spray the surface thoroughly with the cleaning solution.
3. Use the supplied microfibre cloth to loosen any dirt. Make sure the cloth spreads the solution over the surface.
4. Use the window vac to clean up the solution and any dirt.
Once complete your surface will be left clean and free of any streaks or marks. The window vacuum comes with one spray bottle with attached microfibre cloth and a large bottle of Window Cleaner Concentrate. Visit our range of Karcher window vac products for more details. For the best window vac in the UK, look for Karcher at A1 Pressure Washers today.