Description
The KM 85/50 R, our battery-powered ride-on sweeper, is perfect for confined and congested areas. Its compact design and high level of manoeuvrability mean that cleaning work can be performed in any location where space is limited, corridors are narrow or there is a high number of corners. The fact that this entry-level model also boasts impressive area performance in outside areas is proof of its versatility and efficiency. The machine is also extremely easy to operate and maintain. Thus, for example, the large dust filter, which enables dust-free working, can be easily cleaned from the operating position. In addition, it is possible to access the components through a wide-opening cover and to change the floating main sweeper roller without tools. You can tell when it is time to change the roller on the wear indicator, which is easy to read from the outside. There is no need to make subsequent adjustments to the sweeping system – even sections of the floor that are uneven are always swept clean without any residue. The rotating side brush effectively prevents damage, while you can adjust its rotation speed where necessary. The integrated Home Base system also enables other cleaning utensils to be carried.
Features and benefits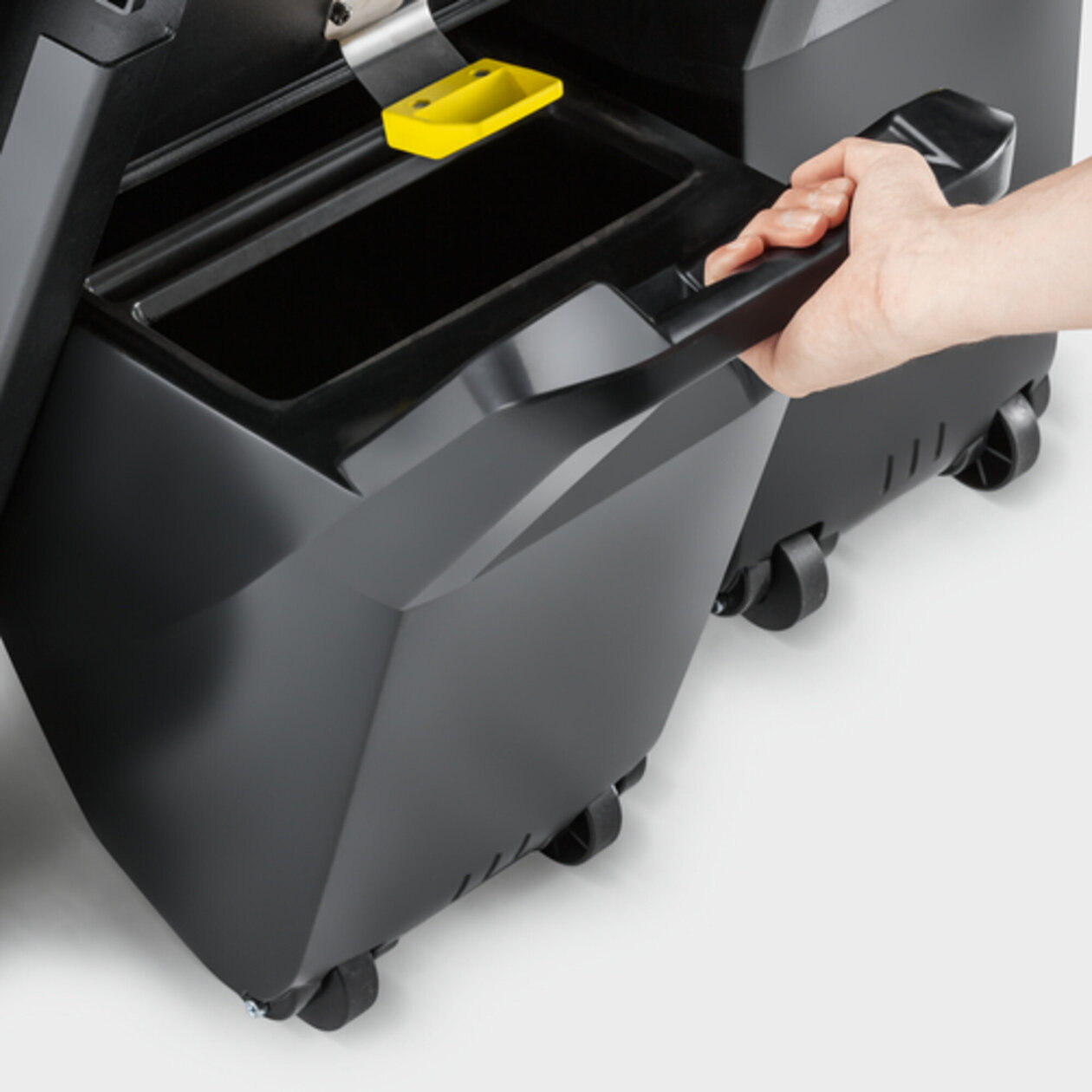 Clever container concept
2 tanks for simple removal and safe emptying of waste. Waste container free of rough edges permits emptying without leaving behind any residues. Castors on waste container simplify handling when emptying.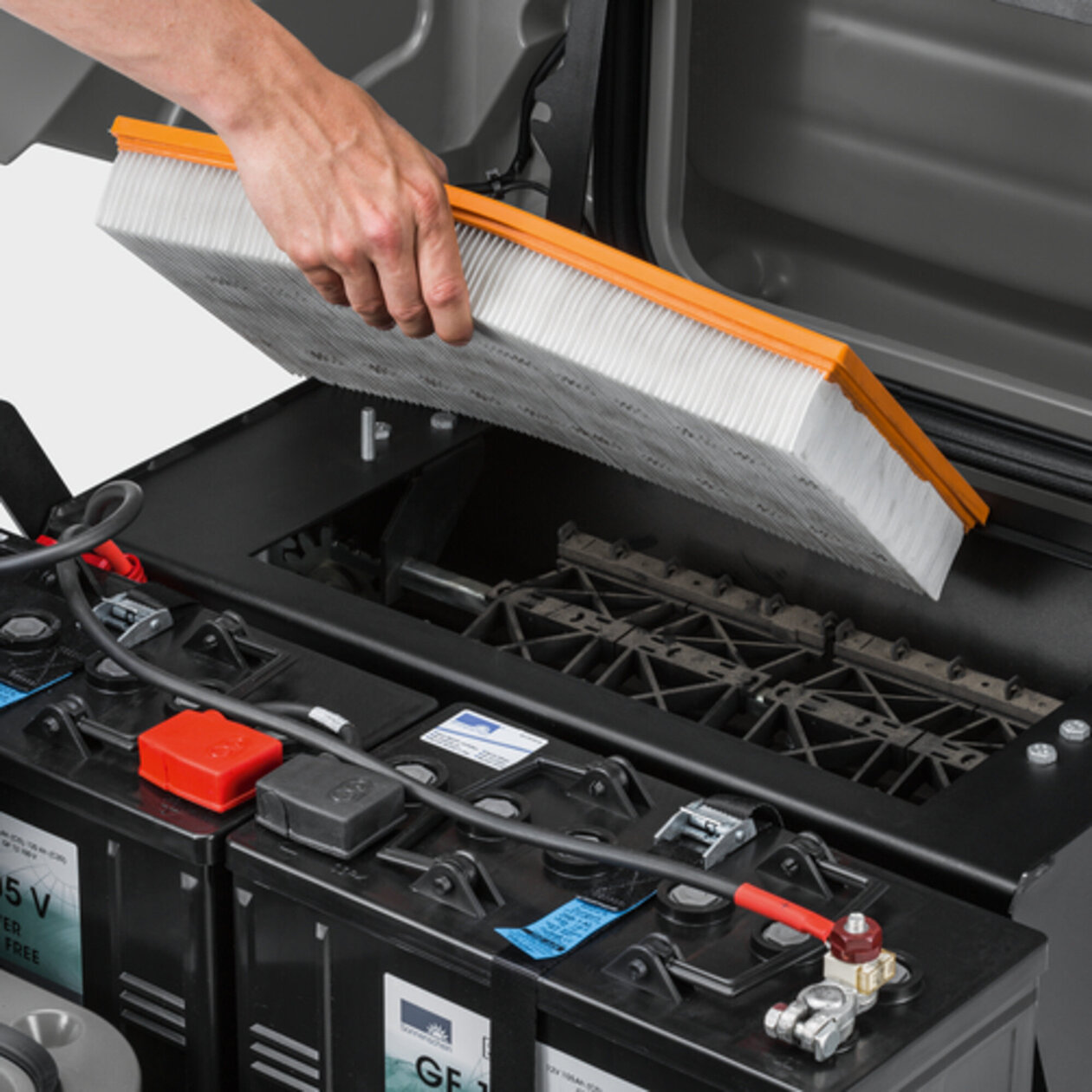 Efficient filter system
Polyester flat pleated filter. Effective cleaning with dual scraper. Comfortable operation from operating position. Access to the filter through wide-opening cover without the need for any tools.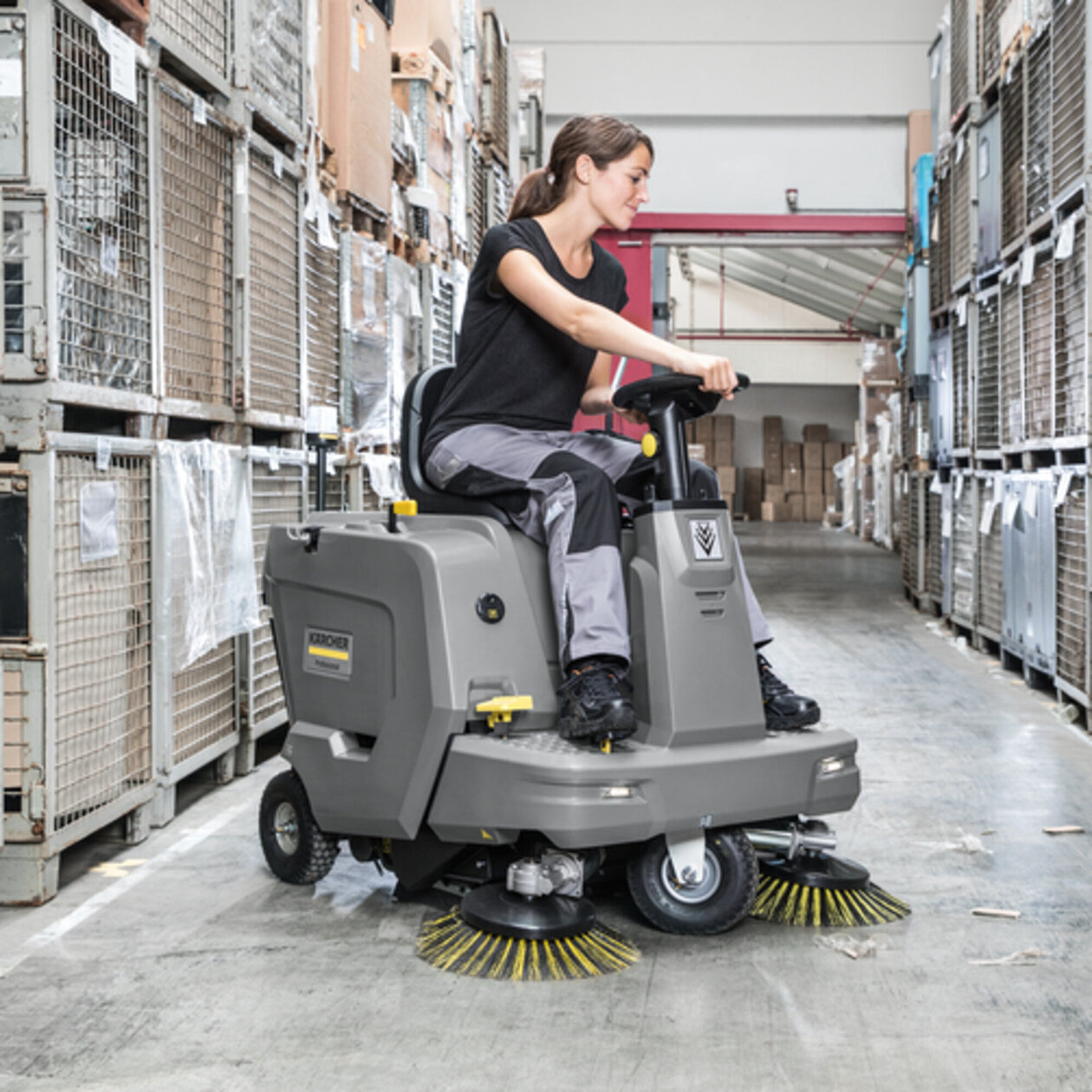 Clever ergonomics for high level of comfort at workplace
Clear and ergonomic attachment of operating elements. Adjustment of driver's seat without the need for any tools. Height-adjustable steering wheel.