Description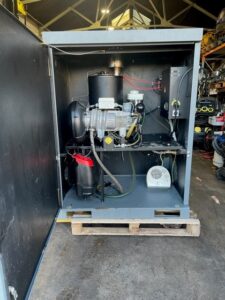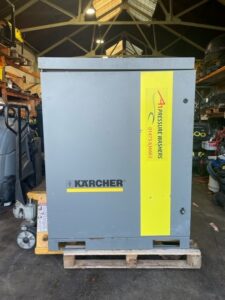 REFURBISHED STATIC MACHINE
The HDS-C 9/15 stationary pressure washer offers all the benefits of the mobile HDS pressure cleaners whilst housing them within a robust, ergonomic cabinet. This provides several advantages, including protection against the environment, vandalism and theft. There is also a lockable operation panel to prevent unauthorised use. Operation is straight forward. A single switch enables the user to easily select the correct programme. During the cleaning process there is also a visual display that notifies the user of the current operating status. The HDS-C 9/15 features a 4-pole motor and 3-phase power supply and is ideal for the automotive market, hire companies and industry.
Features and benefits
Easy program selection

Programmes are selected step-by-step using the rotary button.
Self-explanatory pictograms provide assistance with use.

Flexible equipment

The system can be equipped with a mechanical coin adapter, an HP lance holder, a hose reel, a swivelling boom and operating instructions.