Your Local Suffolk Karcher Pressure Washer Dealer
If you've got a tough cleaning job to tackle, you're going to need a Karcher pressure washer dealer. The hardest cleaning tasks need the best equipment, and the Karcher name is a guarantee of quality. Karcher machines are well designed, and manufactured with precision. That's why a multitude of loyal customers are happy to place their trust in this prestigious brand.
A1 Pressure Washers are proud suppliers of the Karcher brand to customers in and around Suffolk. With over 30 years of experience in the industry, we understand the importance of quality. Ongoing and innovative developments in technology make Karcher the perfect choice for domestic or industrial use.
The Karcher brand
The company was founded by young engineer Alfred Kärcher way back in the 1930s. Despite having grown to a team of over 12,000, it remains a family-owned company to this day. Right from the start, it was Karcher's innovative designs that paved the way for future success. That passion for innovation is still the driving force behind the company's continued growth. Add to that a dedication to quality, and it's easy to see why the brand has such an enviable reputation.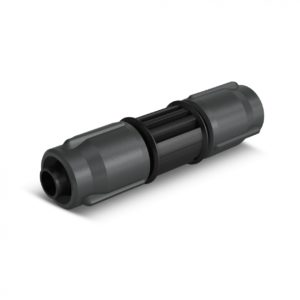 Where to buy Karcher parts
A1 Pressure Washers isn't just a Karcher pressure washer dealer. We also stock an extensive range of Karcher parts and Karcher accessories. Every cleaning job is different, but a separate machine for each task just wouldn't be cost-effective. That's where our range of Karcher accessories can save you money as well as time. From extension wands for high work to nozzles for large flat surfaces, we've got it covered. Whatever you need to complete the job, we can supply the accessory you're looking for.
We repair Karcher pressure washers
Some jobs are a matter of health and safety, and equipment failure can pose a major problem. Here at A1 Pressure Washers we have a wealth of experi
ence in the repair of Karcher equipment. Our engineers' vans are well stocked with genuine replacement parts. If we can't fix things on-site, we can provide a free like-for-like rental machine so you can finish the job safely. Our 24/7 emergency helpline will help your business save money on costly delays. Even if a part is out of stock, our close links with trusted suppliers will see it arrive within hours.
Karcher pressure washer help
Here at A1 Pressure Washers we're so much more than just a Karcher pressure washer dealer. We understand our customers' needs for quality equipment at a cost-effective price. We understand that things don't always go to plan, and that worn parts can fail. In addition, specialist accessories might be needed to complete difficult jobs. And the bottom line is, we're here to help. Our knowledge and experience within the power washer industry gives us a clear advantage. Along with our close links to the Karcher brand, it's what keeps our loyal customers coming back time and again. For more information or advice on Karcher products, contact one of our friendly team.